Experience matters
Deflexional is a Swedish-based consultancy led by Daniel Ericsson, who has dedicated his professional career to engineering simulations with COMSOL Multiphysics®. He started as a software developer at COMSOL® in 1998. After that, he started the Italian branch office. When he returned to Sweden in 2010, he led the global technical support department and was in charge of a network of software distributors all over the world. At the same time, he was in close contact with COMSOL customers in Sweden. Two years before starting Deflexional, he was promoted to Global Application Product Manager, where he was responsible for the development of Application Builder, COMSOL Server™ and COMSOL Compiler™. He has worked with some of the most trusted researchers in the world, as well as young engineers who have just faced their first challenges. He has assisted managers when transforming the development resources to a new path; the path where simulations play a crucial role in creating better products, faster and at a lower cost.
COMSOL Certified Consultant
Our main simulation tool is COMSOL Multiphysics® and we are proud to be a COMSOL Certified Consultant.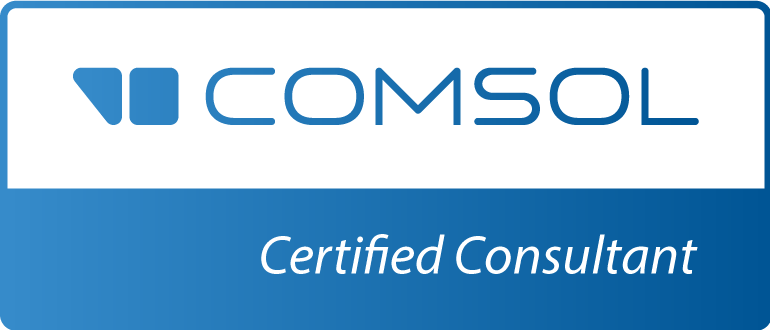 The world is getting smaller
In today's world, the consultant with the expertise you need can be located anywhere. We are based in Stockholm, but our customers can be found all around the globe. When you choose Deflexional, our goal is to exceed your high expectations. We know the simulation business better than most and you can trust that we are in this together. Mutual success is our keyword!
Give us a try!
Deflexional is just starting its journey. You are one phone call, email or web meeting away from finding your perfect partner. Try us out and see what we can accomplish together!